Scholarships for students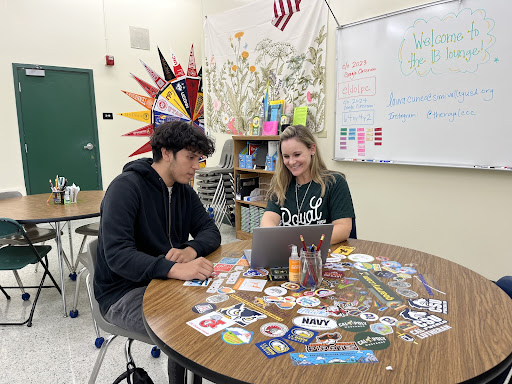 Many people can't always afford to go to college because of the high price it is to obtain higher education. Financial problems should not be what stops you from reaching your goals of becoming a doctor, surgeon, lawyer, or from chasing your dream of who you want to become. According to the educationdata.org, the average cost for a 4 year in-state tuition for a bachelors degree in the United States is approximately $26,000 per year. Out of state students often pay approximately $46,000 per year.
This school year we have a new College And Career counselor Mrs. Laura Cuneo. Her office is located in room 2-12 and inside the counseling office. Some scholarships and financial aid opportunities that students can apply for are: Raise Me, Going Merry, Finaid, Scholarships.com, and Fastweb. There are many other scholarships to look for in your community, your employment and/or your parent's employment, and the ones that Cuneo has made available for us. Most of these scholarships are for 11th and 12th graders. Even if you're a freshman or sophomore you can start looking at these scholarships to become aware of them. Cuneo has Google Classroom pages for each grade level and she regularly posts new information she receives. You can get the codes on the Royal Decree or you can email Cuneo for them.  Cuneo also has an Instagram: @theroyalccc, where she posts information about college and scholarships. ''Who wouldn't want help for college," said Cuneo. Cuneo is always available to help students who want to know more about college or even if they want advice on what to do after high school. If you want to know more about these scholarships make sure to stop by and visit Cuneo, she will be happy to help you out!