Roaring 20s prom prep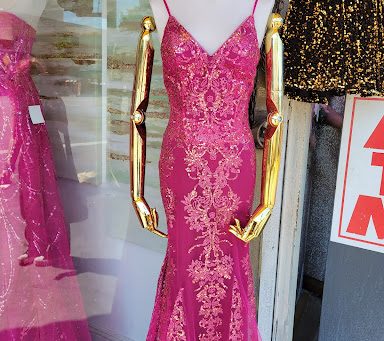 The Roaring 20s are returning in the form of this year's prom theme. On Saturday, May 20, at the Sheraton Universal Hotel seniors are expected to dress their best! With the rise of online stores participating in scams, sweatshop labor, and unreliability for sizing in-person shopping is the way to go regarding once-in-a-lifetime events like prom. "But where in person can I go, I've been to all the nearby malls and haven't found anything!" many may be asking themselves.
The Fashion District in Los Angeles is about a 50-minute drive and is home to the largest selection of textiles in the United States. When looking for a dress for the big day senior Autumn Humphries drove down to LA where she, "Found the perfect dress, exactly like the ones I was looking for online, at MariGold Dresses. The ladies there were so nice and made the experience so easy for me. The whole process probably only took me 15 minutes to find my dream dress with their help. Not only did I get the dress, but they also recommended a tailor that was only two stores down to help with alterations!" Girls worried about other students wearing the same dress can anonymously send in their dresses to @rhspromdresses23 on Instagram to make sure there are no duplicates!
The Fashion District is not only for women to find dresses for special occasions, it is also for men to find their own special occasion wear, the whole district has stores for every kind of textile or garment one could need. Senior Angel Ventura also got his prom wear at, "Dolce Vista Suits on Santee Street after going through a few different suit places all right next to each other it was super convenient."