Final season is creeping upon us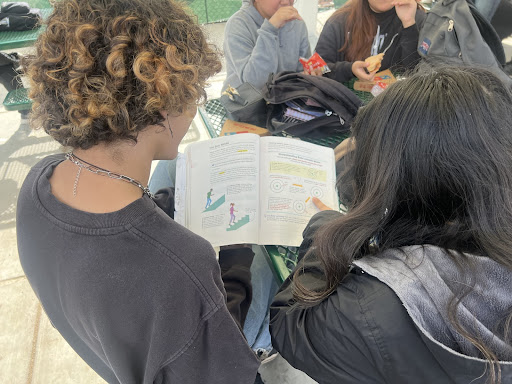 Finals for the fall semester start on December 19 and end on December 21. Finals are taken each semester, most students will be studying for their finals. Students will take up to seven finals depending on how many classes they have. This year's finals schedule will be periods 3,4,7 for the first day, 2,5,7 for day two, and 1,6 for day three. Students will start their final at 8:30 a.m and will have until 10:30 a.m and will then go on break from 10:30 a.m to 10:50 a.m their second final of the day will start at 10:50 a.m and end at 12:50 p.m. If students have a 7th period, they will start at 1 p.m.
Students must take finals and do well in order to keep their grade or bring it up. Some finals will be harder than others, longer, and some can even be projects. Finals are always taken at school during school hours, and cannot be taken out of school unless your final is a project. The results of finals will let the student and teacher know how well they learned during the semester based on the grade they achieve.
"In my opinion, students take final exams to show mastery of the topics they were taught over the course of the semester. I am always excited when finals season arrives, it means we have learned a lot and are ready to show that knowledge, then takes a nice, long break. My finals are a multiple choice test that covers all the units we have covered within the semester," said Mrs. Langford, a chemistry teacher.
Finals are so important for students grades. Students should start studying in order to do well on their finals.
"I already started studying for my math final because I'm trying to get a good grade on it," said junior Jasmine Gonzalez.