Cleaning up the greenway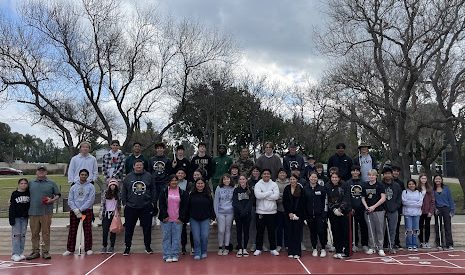 The community of Simi Valley hosted the Arroyo Simi Greenway cleanup on March 4 from 9 a.m. to 11 a.m. It was open to Simi Valley High School, Santa Susana High School, Apollo High School, Monte Vista, Royal High School, and the community of Simi Valley. People who were interested had to sign a waiver and fill out a google form to participate. 
All volunteers met at the picnic tables at Rancho Simi Park. After everyone arrived,trash bags and gloves were handed out. Everyone was divided into groups of three and headed to the greenway. 
"I liked cleaning the community and helping the ducks have a clean environment and home," said junior Raymond Grasso. Grasso is a part of the boy's basketball team at our school and he and other team members came to help out our community. Grasso enjoyed being able to help keep the greenway clean. The ducks were up and early cheering everyone on as they cleaned up the green way!