Highlanders take Birmingham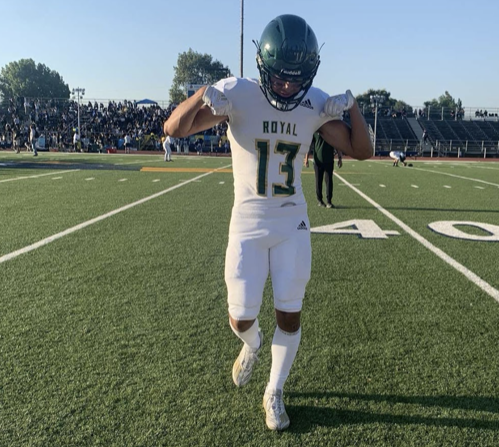 On August 19 Royal beat Birmingham High School 21-14 (V) and 36-6 (JV).
Mateo Martinez starts on the varsity team for Royal football. When asked what goes through his mind before football games, he said, "I was just thinking about all the hard work we have put in." Martinez was also asked if the team was ready for them. He said, "Yes we were ready for this game, we were prepared, we worked hard, we put time on the field, and in the weight room." He said it was a good competition since they have an ex NFL player who is now their coach so they  had someone with experience leading them through the game, but it wasn't hard for him at all to go against Birmingham. They have a good team from offense to defense.
Martinez also stated he will go "beast mode" since it's his last year of  high school football. He looked confident when saying the team would look good, so this year's varsity team is coming in prepared and ready to put up a fight.