Something old and some things new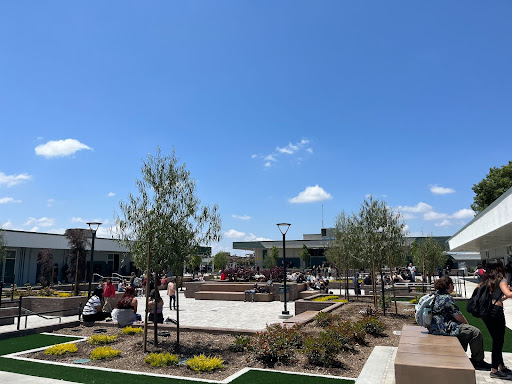 The school year is finally coming to an end. This year we were introduced to our new highlander, Michael Hall. Hall is our new principal this school year and has gotten so much love from everyone on campus. "Mr. Hall has been such a good principal, he's always out talking to everyone and making sure the school is okay," said junior Trinity Nguyen. 
Hall is not the only person new this school year. We also were introduced to some new staff members and all the new freshmen. 
Everyone on campus has definitely noticed our new MPR/Theater. The construction project has lasted for a while but students and staff are so happy to finally be able to use it. 
The MPR isn't the only new project on campus. Since last summer they have been working on the quad area in between the 6 and 7 building. It was finally finished by December. Students have been loving the new hangout space and it certainly adds to the beautiful campus. "The new quads have been me and my friends' new hangout spot and it adds so much to our school," said junior Julian Munguia. Also, our ASB got a whole new look. Students also now have more space to hang out and eat lunch by the gym and ASB. 
Before we got back from winter break, everyone got an email stating that we had more construction on campus. This time it was in between the 8 and 5 buildings. This project has gotten some mixed feelings from teachers and students because they blocked off most of the entrance from the west parking lot, so students and teachers that park on that side have to walk a bit more in order to get into the school.
This year has brought so many new changes into the school and we can't wait to see what else is to come.