It's raining it's pouring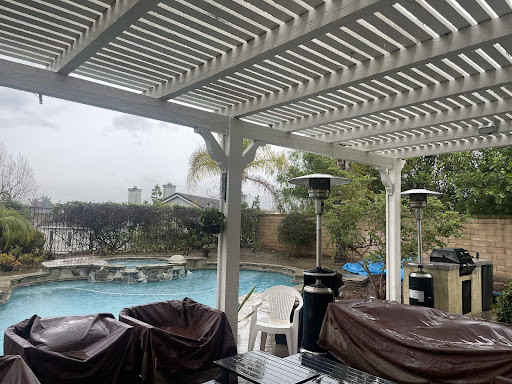 Over the last few weeks, the United States has been going through a surge of weather catastrophes. Specifically, in California, there has been an abundance of rain, storms, and flooding. Cities like Santa Barbara, Fillmore, Santa Cruz, and Montecito have been victims of mass flooding and mudslides, which have caused accidents and jam-packed freeways. A major sinkhole formed in Chatsworth due to the unpredictable weather where multiple cars and people fell in and needed rescue. Similarly, freeways have been shut down, and others have pools of water and mud on them, making it difficult for people to drive, especially new and student drivers. This is a cause for concern for many parents who have children that need to take the road in order to get to work or meet their friends. 
While it is highly advised by the government, and weather experts to not take the freeway or the roads during these tough times, there are some people who need to take the roads for work and other special reasons. Luckily, outlets like the American Red Cross have published resources for people who need to drive through flooded areas. When passing small amounts of water, let go of your gas and brake pedal, and allow your car to just pass through the water. If you are approaching a mass pool of water look around to make sure it's safe, and then brake before you are stuck in the pool. 
Regarding the effect of the weather catastrophe over winter break, senior Nahomy Penate said, "I hate the rain, it complicates my life, it was cold and I couldn't go outside." Penate had planned to spend her break at home but was unable to enjoy her time off due to the weather. She explained that she had planned to take her dog out on a walk but it was difficult to do so, and because of the weather she had gotten sick and had to spend her time off in her bed recovering. 
According to the news site, CNN, "The rain is part of a wave of atmospheric rivers – long, narrow regions in the atmosphere that can transport moisture thousands of miles – that have thrashed the West Coast in the last several weeks. The storms have led to dangerous flooding and mudslides and prompted evacuations across the state, with much of California getting rainfall totals that are 400% to 600% above average in that time." 
Many evacuations and power outages have been attributed to the weather, which has resulted in the death and destruction of roads.
A measure supporting California's efforts to respond to the storms was approved by President Joe Biden on Monday, January 9.
In Simi Valley, there hasn't been too much chaos, and the roads have been moderately safe, however, many students have been coming from cities with more damage because of the recent winter break. 
Because of its close proximity to Southern California, many students go to Mexico for their time off. Senior Priscila Jasso explored Central Mexico during her break, and on her way back took a plane to Tijuana and then drove back to Simi Valley. Jasso said, "The drive back was difficult, my dad was driving and he couldn't see the roads too much because of the rain, the drive was already long from the San Deigo area back to my house but the rain made the journey home even longer."