Super Mario Bros a hit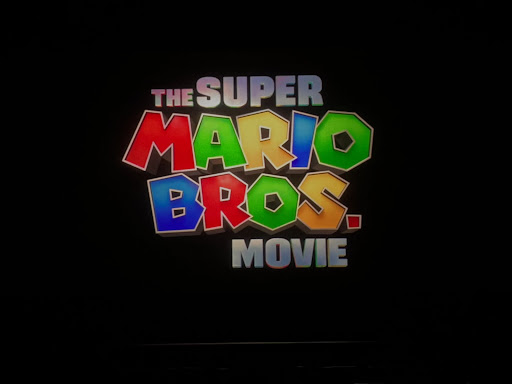 Nostalgia and Childhood are all anyone thought when seeing this movie. Whether it was from the early 1980's or early 2000's, everyone was able to catch a glimpse of their times as a kid playing Nintendo. With Universal Pictures and Nintendo coming together, they were able to create something great. The creation of "The Super Mario Bros. Movie" has produced headlines and new beginnings for video games and turned them into something more. The success has turned "The Super Mario Bros. Movie" into the most successful global opening for an animated film and is likely to remain the highest-grossing movie of 2023.
The movie begins with first showing us the background of the Super Mario Bros and their life in Brooklyn, New York. Mario played by Chris Pratt, as well as Luigi played by Charlie Day, are seen as two very close brothers with Mario always taking the lead. Many questioned whether Chris Pratt would be able to hold up the character of Mario and he did. Even though Pratt did not sound like Mario from the games, he was still able to give the same feelings with the trademark catchphrases of "it's a- me" and "let's a- go." The movie goes on to be very detailed in every part. From the Mushroom Kingdom to the go-karts, every part of the movie is pulled from the games itself.
Bowser, who is played by Jack Black took a big part in this movie, from the voice to the way the character was presented. The popularity of the popular song, "Peaches," performed by Jack Black as Bowser, is dedicated to Princess Peach played by Anya Taylor Joy. The song became so popular that when you heard about the movie, some could only think about the line, "Peaches, Peaches, Peaches." Senior Lily Guardado said, "I thought the movie was cool, especially with all the details from the characters to each kingdom or land we saw."  Many people of all ages have already seen the movie. "My favorite part was definitely when Bowser started to sing 'Peaches,' me and my friends went crazy and started singing along," added Guardado. With this great success, the Nintendo's mascot's first animated movie has crossed $1 billion at the box office.
The movie continues to grow in audiences all over the country. "When I was younger I used to play Mario Kart with my siblings and they were some of my best memories. It was nice to see it all come to life," said sophomore Savannah Maloney. "The Super Mario Bros. Movie" brought so many people together and continues to do so. You can still watch the movie in local theaters such as Regal Simi Valley Civic Center and Studio Movie Grill.