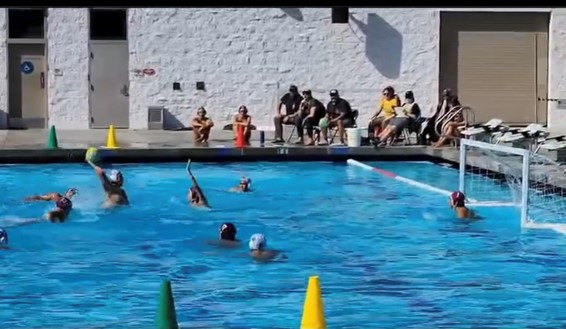 In the regular season boys water polo had an overall record at 26-4. For our Coastal Canyon League they had a 6-2 record, which placed them in the CIF playoffs.
Boys water polo also played a yearly tournament on Friday, October 27, in Thousand Oaks. They ended up winning the entire tournament. In their first game they won 16-4 against Culver City, then 18-9 against West High School, then beat Granite Hills 11-4, and in the final game played Torrance High School and won 17-4. In the winning game sophomore Joseph Valasquez had 7 goals, freshman Marco Sanfelippo had 5 goals, freshman Jack Whipp had 2 goals, junior Aaron Syed had 1 goal, and sophomore Connor Pagels had 1 goal. These games were played on one day where our team dominated. Valasquez said, "I am extremely happy to win and play with this group of teammates as we hope to win CIF and also start to look forward to next year and continue to improve and I know we will and this group has already proved to do it." Junior James Coleman said, "It's really cool to win this knowing its tradition and we can't wait for CIF." We are working hard and want it." This group continues to impress us and everyone else. Our offense has been the best thing about this team and they continue to show why and the defense has been really good also preventing a ton of goals and getting a ton of takeaways.
This tournament set a tone for the CIF playoffs with our team already winning their first game in the playoffs against Moorpark High School. They played Thursday, November 2, against Rowland High School and won. Next, they played Culver City and won, and then won the semi finals against La Salle High School. Our team advanced to the CIF finals on Saturday, November 11, playing Ayala High School where they had a heartbreaking loss.