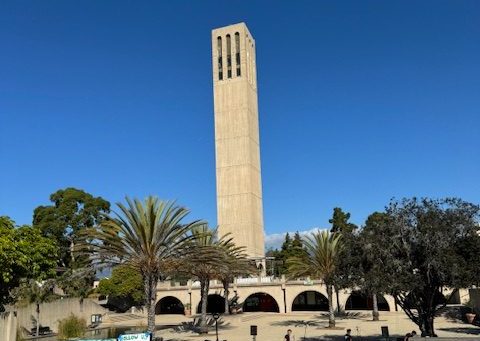 On Thursday, October 26, Mrs. Laura Cuneo took seniors and juniors on a college tour through UC Santa Barbara and Cal Lutheran University. Students from Royal High School, Simi Valley High School, and Santa Susana High School were able to walk along multiple college campuses and experience college life as high school upperclassmen. Junior Katie Milano said, "I had such a great experience on this field trip. It was so informative and helped me see what college campuses actually look and feel like."
Boarding the bus at 7:30 a.m. was a little tough for sleep deprived high schoolers, but they were all eager to see the breathtaking campus of UCSB. The 989 acre campus has anything and everything a student could ever need including a Starbucks, Panda Express, student store, private beach, and bike paths to insure student safety and efficiency. As groups were being guided by current college students, they were given the run down about college life and how your possibilities are endless when coming to this diverse school. 
During their lunch break, students were allowed to explore the school's cafeteria and restaurants while taking in the views and amazing weather of Santa Barbara.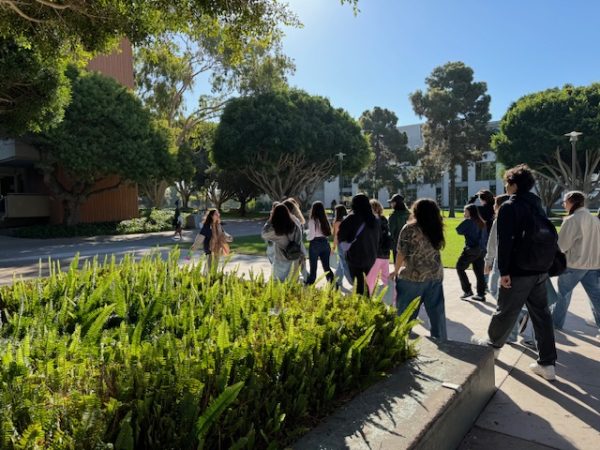 The next school visited was Cal Lutheran University around 1:30 p.m. Cal Lu offers so many sports opportunities as well as majors in professional fields and liberal arts. On the tour, also given by current college students, students were allowed to walk through a dorm housing unit and were able to see what living on campus is like. The Los Angeles Rams were practicing at CLU's football stadium and students were able to see behind the scene action of this professional team. 
Touring college campuses is so beneficial for a high school student interested in attending. It is a great way to explore different places and atmospheres as well as making sure a school has the right necessities and programs you need in order to succeed in the next chapter of your life. Makenna Mellinger, senior said, "Seeing these campuses really brought a whole new perspective to what I wanted to look for in schools. Beautiful campuses and great experience."