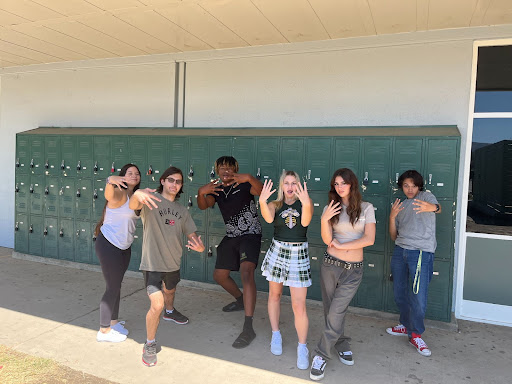 In an era dominated by digital media and communication, students have taken the initiative to keep their community well-informed through their exceptional school broadcasting team. This team of young and enthusiastic reporters has been consistently delivering news and updates to their peers and the wider community, showcasing their dedication to journalism and communication. They produce a school-wide broadcast, informing students about upcoming and past events. These broadcast will soon be available to see during class.
Led by teacher Ms. Alicia DeLaTorre, the school's broadcasting team has proven that age is no barrier when it comes to producing high-quality news content. These aspiring journalists have been tirelessly working to cover a wide range of topics, from school events and student achievements to local news and community happenings.
One of the remarkable aspects of the team is their adaptability and innovation. Using state-of-the-art equipment, the students have embraced various multimedia formats to engage their audience effectively. Their broadcasts feature well-researched stories and even creative segments that inject a dose of entertainment into their news programs.
"The crew makes the class," said Logan Armenta, a senior member of the broadcasting team, who also serves as the editor. "It's incredible to see how our efforts are making a positive impact, and we're learning valuable skills along the way." Armenta said, "The broadcasting team has become an integral part of our school's identity."
This information from broadcasts is valuable to students. "Broadcasting brings the community together," said sophomore broadcasting anchor Kaitlyn Schrader.