World Cup bringing communities together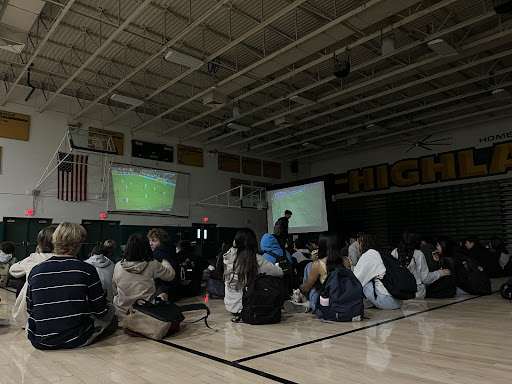 The soccer World Cup is every four years and is definitely worth the wait and excitement. 32 counties competed for head to head in this soccer tournament.
Soccer started off by being in the Olympics. According to footballhistory.com, the government body and FIFA created the World Cup on May 26, 1928. Over the years it started gaining more popularity. Over half the world's population tunes in once every four years to watch the World Cup. It started off with only 13 nations competing and now there are 32. The first World Cups final match was between Uruguay and Argentina. Uruguay was the first nation to win the World Cup. This year the World Cup was held in Qatar, a country in the Middle East near the Arabian Peninsula on the western coast of the Persian Gulf. Everyone is excited to see who would get out of the group stage onto the finals. Students around campus have been watching the games on their laptops and phones, even teachers have been watching the games in their classes.
"My teachers Mr. Dearborn and Mr. Acab put the game on for us after we finished our work with no distractions," said junior Oscar Catalan. Catalan explained that their teachers are allowing students to watch the games in their class after they finish their work. Having the rest of the period to just watch the World Cup. On November 28 our school staff has been kind enough to open the gym and let students come in to enjoy the game during lunch! So many students have enjoyed watching the game with fellow fans. Argentia and France are in the finals, and will play on December 18.
We are all excited to see who would win this year's World Cup and be crowned the Men's World Cup Soccer Champion. Soccer has become a big part of people's lives and has brought us all together to enjoy something that we all have in common.