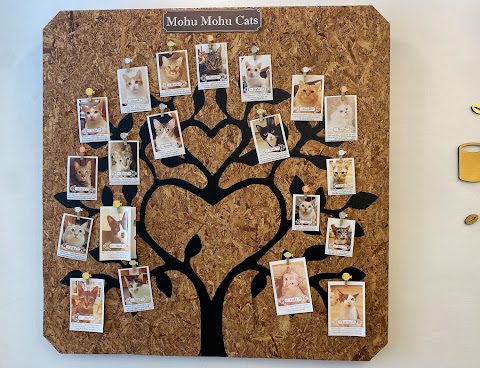 The two month summer break of Summer 2023 is finally over. Ever since the 2020 outbreak of COVID-19, we have been stuck at home doing nothing, scrolling on social media, trapped at home with barely anything to do because of the strict mandate. Now, fast forward to three years later, staff and students are finally back bustling onto campus for another eventful year. The Royal High community has been bustling these last few months with their summer adventures, free to do as they please without restrictions. These two students and staff members have had an exciting summer this year, and would love to share all about it! 
On June 8 English teacher Mrs. Leah Setmire and her family flew out to an island; Oahu, which is located in Honolulu County, Hawaii. She stayed for a total of seven days, which was filled with excitement and adventure. Mrs. Setmire's favorite part of the trip was boating out into the ocean, looking at the wondrous sight of turtles and dolphins, and getting a chance to swim in a private cove. Setmire said, "The water was crystal blue and warm, it was amazing!" Mrs. Setmire also visited Kualoa Ranch, which is a popular location, in the film Jurassic Park, and got to learn more about Polynesian culture. She would for sure visit again, but her next trip destination would be Maui.
June 5 teachers' aide Mr. George and his son took a trip to Texas. He was born there and has family spread all over the state. Mr. George had met up with his father in Austin, Texas in an RV, driving around various family history sites and visiting relatives along the way. Some of the sites George visited were astonishing, there were huge cargo ships, tankers, and refineries in Port Arthur. Near Corpus Christie, he and his family went to the Texas State Aquarium, seeing a variety of fascinating fish and artifacts. Along the way, George had seen a World War II aircraft carrier, called the Lexington. He also witnessed an amazing storm in the Gulf while camping at Sea Rim State Park. George said, "It was great seeing family that I hadn't seen since before Covid, but the best part was that my son got to meet a lot of my family for the first time!" 
On June 12 senior Jenis O-Sodth took a two-month trip to Thailand to visit friends and family. It took almost the whole summer, which was worth it to O-Sodth. Her most memorable moment, during her travel, was seeing her older friend, who had once attended our school. O-Sodth and her two friends visited a cat cafe, called "Mohu Mohu Cafe". The cafe had a total of 20 cats, which were all different breeds. Regarding the cafe O-Sodth said, "It was a great experience! The food is good, but not the best. Every single cat there is so cute!" The cat cafe was also interactive, as O-Sodth and her friend waited for their food they were able to play and feed the cats there. O-Sodth had such an amazing time in Thailand, meeting family and exploring new places. 
On July 29 senior Ian Cervantes visited Long Beach, California, for a Horror Convention called, "Midsummer Scream." He found out about the convention from his family, and being the avid horror fan he is, wanted to attend. Though, it wasn't exactly free in order to get in you had to buy tickets to experience this amazing convention. These tickets weren't cheap, which ranged from $30-$55. Once entering the convention, there were many different cosplays that were very amazing and well made. Cervantes said, "Seeing everyone in awesome cosplays kind of made me regret not dressing up, but I didn't mind. I was just ecstatic to be there." There were twenty tables set up inside the area, it was very crowded, about ninety-percent of the attractions were two floors down. Those two floors consisted of vendors, horror attractions, such as mazes, different varieties of characters that belong in their designated areas, and twisted creations from each vendor. The detail and effort put into each  room was "insane," one massive part of the building was pitch-black, showered in many strobe lights, blanketed in fog from the fog machines, short, but sweet haunting-mazes, scare actors lunging towards you, clowns laughing/interacting with the guests, slide actors/stilt walkers sliding and stepping over huge audiences. Cervantes said, "Everything was  flawless! Words can not do it's justice."  After experiencing this amazing day, Cervantes hopes to visit Midsummer Scream 2024, to experience more fun and joy.