The Rise of Senioritis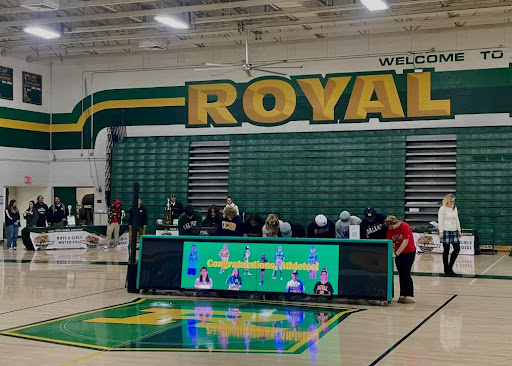 For such a long time people have described senior year as being the best moment of your high school career. Although that might be true for some cases, it is not true for all. For the past four years, all seniors have learned the ways of the school and become the top of it all, putting in the work to get to the final day in June. As the class of 2023 is approaching the finish line, the motivation of some students is starting to decline. With college applications over and the rush of choosing schools, the commitment to school work may seem non-essential and the rush of senioritis has begun.
Being a second-semester senior can be exhausting. As seniors, there are more activities and more recognition to a point, it can feel like just a shrug of the shoulders. In the first month of this new semester, all seniors had to sign a senior contract. This was to make sure they stay in check for the next couple of months, to some seniors it might be an easy thing to sign, but for others it could be different. Having to make sure all debt is due, good attendance, and passing of classes. This class has had many ups and downs, with freshman year coming to an end halfway through the second semester, and coming back to in-person school in their junior year, with the mask mandate.
For most seniors, there have been few spirit days to participate in, but for most part, can feel like a drag to participate in them. It seems split in half with the number of seniors who will go all out and those who could care less.
Stressing about getting into a good school and having a bright future, making sure for the last four years we had good grades. Some seniors don't have that mindset. "Honestly I am just trying to pass all of my classes for this semester," said senior Zoe Aylward. "I don't even plan on going to college, once I graduate I am going straight into working," added Aylward. Everyone has a different direction to where they want to go once graduating, and for a variety of reasons. "I am just trying to pass my classes and get through the final few weeks of my sport," said Ireland Donnelly. "Community college is simple and more affordable in my case and that's what I plan on doing," added Donnelly.
Motivation comes and goes but especially during the second semester of senior year, seniors reported it feels like no point to put their all into it anymore. This doesn't mean it applies to all seniors though. Senior Makenzie Tabora said, "I haven't lost any motivation coming into the second semester, I felt a little unmotivated during winter break but when I came back I knew I was still going to work hard. I have to keep up with my good grades till the end because I want to be able to carry that on to my college life." Putting your best foot forward these last couple of months is what will get us through to the finish line successfully. Seniors need to remember to cherish these last days, you can never go back to your high school days.
The class of 2023 has been through extraordinary moments of learning online, being in quarantine, and going through the new changes in the school. Remember that help is always out there and the motivation shouldn't stop, the class of 2023 is destined for greatness.