Winter break ideas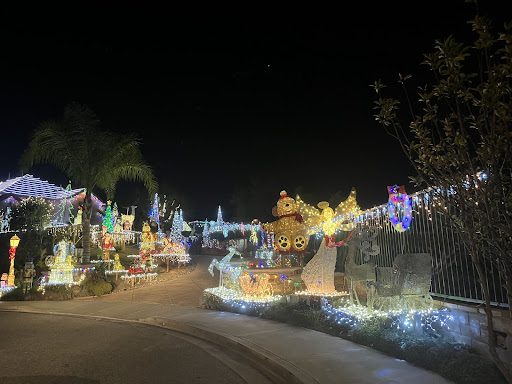 This winter break, students are finding places to hang out over winter break and celebrate religious holidays and the New Year. 
This year the break is a full three weeks starting on December 22 to January 11. Fun ideas include holiday-themed ice skating, baking holiday cookies, watching holiday movies, and trying out new holiday at Starbucks drinks and the Highlander Cafe. You can take your holiday-themed drink and drive up to the Big Sky neighborhood and look at all the holiday house decorations.
Many students are going away for the holidays up to Big Bear or to the mountains to enjoy winter activities such as skiing, snowboarding, and sledding. Other Royal students have reported that they are going to travel outside of the state for the break. Places such as New York, Colorado, Canada, and Europe are popular travel destinations for our highlanders. 
The main thing students are planning to do with their time off near Simi Valley includes: going holiday shopping at the Thousand Oaks Mall, getting lunch at Daves Hot Chicken in Northridge, and washing it down with boba from Bon Bon. Other ideas for students this break can be, going to drive-in movies, building gingerbread houses with friends, going bowling at Harleys, and getting coffee at Makenna Koffee. Getting sleep and watching your favorite movies is a great way to "chill out." You can also celebrate your time off by getting together with a group of friends to make s'mores and make hot chocolate.
Marlie Mellinger a sophomore said, "My favorite thing about Christmas is hanging with my friends and family and looking at Christmas lights." Those who celebrate Hanukkah will be doing their holiday traditions such as lighting the Menorah (symbolizes the creation in seven days, with the center light representing the Sabbath),  playing Dreidel (a small spinning top with a Hebrew letter on each side), eating fried food, giving out gelt (money that is typically giving during Hanukkah), giving gifts, and listening to Hanukkah music. 
Enjoy the holidays!