Let's BeReal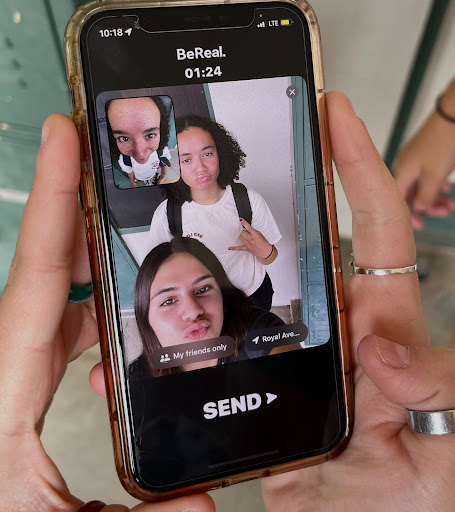 Apps come and go, losing popularity all the time.
The newest app that has the interest of almost every teen at school is BeReal. A BeReal post is only allowed once a day, at the most unpredictable times. Having no filters or staged posts helps make this app authentic and different from what most have seen before. 
"I like the idea of BeReal. I think it is a fun way to interact with your friends and see the things they are doing. The overall idea of the app is creative and fun and I enjoy using it," said senior Katie Guardado. The app brings a new feel to social media. Without having to be "fake" or filtered even, it shows life in real-time.
Students will stop what they are doing if the notification of a BeReal comes on, it's just that addicting. "To be forced to post what you are doing at that moment has not been seen before and I'm here for it," said senior Riley Marshall. Having to live and show your life at the moment is hard for all of us. This app brings something new and helps us see that our day-to-day life isn't always "Instagram worthy".