What do students want to see at school?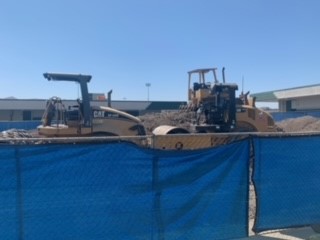 After the pandemic throwing the last few school years on a wild ride, students will be seeing a normal year of high school. Coming back, these are some things they'd like to see. 
Senior Josh Paul wants to see "A finished cafeteria and a finished quad." Throughout the pandemic, our campus has been undergoing many renovations. He also commented, "I'm looking forward to seeing my friends everyday." 
 Another senior, Serena Ceci said, "Never in my four years of high school, have I ever seen Royal without construction." Students would really like to see a finished campus this year.
Freshman cheerleader Kate Whittaker said she'd liked to see "Fashion clubs." on campus, along with "I'm excited and nervous for football games, and getting to be with my friends and see people I haven't seen in awhile." Football season is starting up and many students are excited to be supporting our team in the student section.