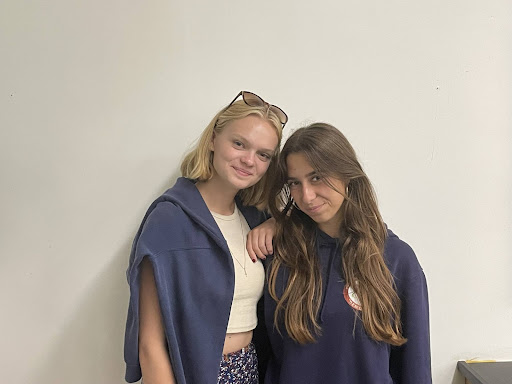 We have two new foreign exchange students from Europe who are on our campus to learn for this school year. Senior Adela Matejkova came from the Czech Republic because she needed change to grow. Senior Matilde Rotella came from Italy to become an adult. 
Both girls feel that the things here are in movies and TV shows. "It's like it's from a dream," Rotella said. 
Their transportation is very different from our transportation. In the Czech Republic, you can walk almost anywhere, no matter how far away it is. The things and people that the girls miss most about home are their friends and families. 
But how do their schools differ from Royal? Instead of having four or five classes that are mandatory, they have thirteen classes that are mandatory. With the thirteen mandatory classes, they have weekly schedules instead of daily schedules like we have. They also both have single-building schools.
Both Matejkova and Rotella enjoy their economics class and both do sports back home. Rotella likes to dance and Matejkova rock climbs. "During the year I rock climb and during the summer there's a camp where we go somewhere to rock climb," Matejkova said about her hobbies and sports. 
In the Czech Republic, Matejkova enjoys eating Bramboraky, which is like a potato pancake. In Italy, Rotella enjoys Carbonara, which is a type of pasta. We are so happy to welcome our new friends to Royal.