YES Job and Career Fair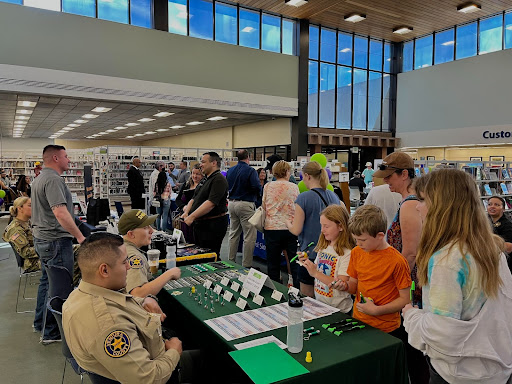 Are you looking for a first job? Career fairs have a multitude of opportunities that can get you there. They provide knowledge on what experience you have and can direct you into the right profession. Volunteers from the business community came out and helped job seekers with anything they needed. Simi Valley holds many Job Fairs for the community and makes sure to include all ages.
On Saturday, April 22,  a Job and Career Fair was held at the Simi Valley Library, sponsored by the Youth Employment Services of Simi Valley (YES). This event was for those looking for a job or better job opportunities. Coming into the event you were greeted by volunteers who asked for your age, based on that information you were given a folder filled with careers. After being given the folder you were directed to a group with other job seekers and a board member from the Youth Employment Services. A board member discussed what the Job Fair was about and what you would be seeing when walking in. They offered guided help throughout the fair and even included mock interviews. These interviews were taken on by volunteers from Bank of America who prepared you for interviews and what to expect during them. "This Job and Career Fair helped me see different careers and being able to talk to the employers helped me prepare for what's to come," said senior Brandon Brisley. There were many different businesses such as Amazon, and opportunities available from the Simi Valley Police Explorers and the Ventura County Sheriff's Office.
"Being able to help out in other people's futures is inspiring, it's cool to know our community does this for others," said student volunteers when guiding job seekers. Many forget that in our new day in age that there are opportunities out there. The motivation to get yourself out there and search for it is something everyone should experience. Help will always be out there as long as we put in the effort.