FAFSA and scholarships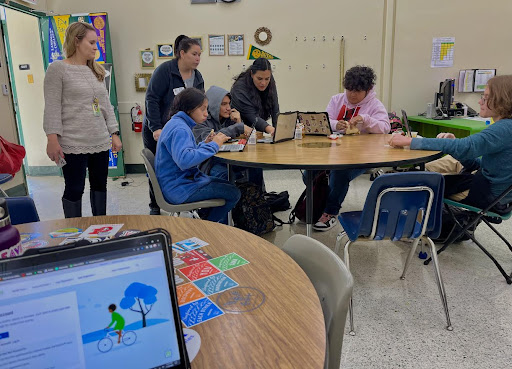 Do you want to further your education farther than just a high school diploma but are worried you won't be able to afford it? Well, some resources are offered that maybe most don't know about. One way could be applying for scholarships. A meeting was held on November 28, in the CSI room with guest speakers from the Reagan Foundation & the Ventura County Community Foundation to discuss scholarship opportunities. Scholarships are offered for a variety of things that could be catered to the applicant. The Ronald Reagan Citizen-Scholar Institute provides three types of scholarships that are open for seniors within their description of the candidates they want for their scholarships. The scholarship application period for the Reagan Institute began on October 1, 2022, and will end on January 5, 2023. Overall there are three kinds of scholarships such as need-based, merit, and athletic. Scholarships provide experience and help you expand your network and can even boost your resume. Some more opportunities for scholarships would be the Ventura County Community Foundation also known as VCCF. This scholarship program is specifically for Ventura County students and you're able to apply for as many as you would like as long as you are within the guidelines. For Ventura County scholarships the application process started November 15, 2022, and the final deadline for all submissions is January 20, 2023.
Financial aid which is best known as FAFSA (Free Application for Federal Student Aid) is applying for federal grants to attend college for those who need extra help financially. Applying for financial aid, even if you're going to a community or four-year college, can help you in saving and using the resources that are offered to us. Mrs. Laura Cuneo, the college and career counselor, has set up multiple meetings and workshops to start applying for scholarships and FAFSA. On November 29, in room 2-12, a meeting was held to aid seniors in applying for financial aid and getting them through the beginning process. "My biggest piece of advice:  APPLY.  If you don't apply, you won't get anything!  Seniors who have 2-4 year college as their plan should be taking advantage of all of their resources so they can get their FAFSA done and apply for scholarships.  There is a lot of money out there, including the 400+ scholarships available through the Ventura County Community Foundation!  Come to the lunch meetings and workshops!  Be sure to check your email and your c/o 2023 Google Classroom for all my posts offering tips and even more scholarships!" said Cuneo when asked what she feels is most important during the application process. 
Especially seniors, make use of the resources being offered that could benefit you as a future student elsewhere. Cuneo has many different announcements on google classroom or even through Instagram for more tips/info @theroyalccc