New clubs on campus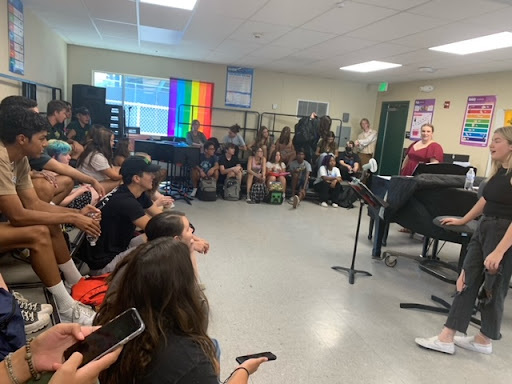 Welcoming two new clubs in the performing arts department to campus! VoiceMale and Show Choir.
 Do you have a voice? Are you a male? Then you should join VoiceMale. VoiceMale is a club for any guy who wants to try singing and performing at the choir department's concerts without taking choir as an actual class. VoiceMale is directed by choir director, Ms. Spielman. Spielman created this group because, "We found there are a lot of boys who want to sing but who may not be able to do so in their schedules, so we made it a club."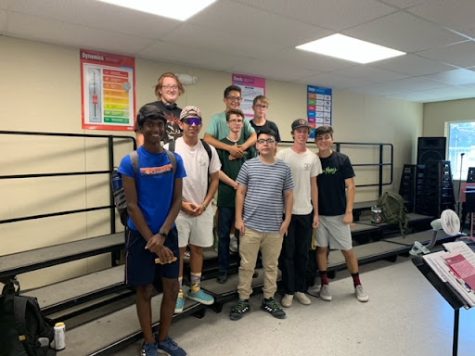 Spielman wants to "Improve musicianship while having fun and give them a fun performance opportunity. To any guys out there who want to try it, come to the choir room on Tuesdays at lunch."
Show Choir is a another club for anyone who wants to sing and dance to fun familiar pop songs. Students will get to sing but also learn choreography and will perform along with VoiceMale at the choir concerts. This club was created by junior Sadie Gillen, "I started a show choir this year to create a fun choir environment for people who maybe can't fit choir into their actual schedules, for those who love to sing and dance." This club is open to anyone, who is interested in music and dance. 
Gillen plans to, "Bring a fun performance to the choir concerts and build a great community." She also plans to have this club around for many years, if your schedule happens to be packed right now, don't worry it will pop up again next year. 
To anyone who wants to join the Show Choir club, come to the choir room on Wednesdays at lunch.