Construction on campus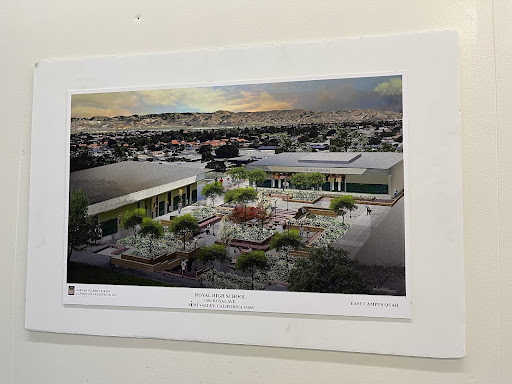 Our school has been under construction for some years now trying to improve the school and its campus. The MPR has been under construction since 2020, but was finished by Open House on February 2. There recently has been a new walkway opened and it has made it easier for students to get to class between the five and seven buildings. The new walkway is between the six and seven buildings and there are new planters.  The quad in between the six and seven buildings is to be continued. After that quad is finished they will start with the opposite quad between the eight and five buildings. The quad towards the back of the school next to the gym was recently finished several months ago which allowed many students to have a new place to sit at lunch. This quad also helped students to get to the gym easier. They have put in new post lights that look really great at night. The lights have so far been seen in the gym quad and the new walkway.
There are also some new permanent classrooms that are to be built near the seven building, construction will start soon. The current portable classrooms will then be moved off campus. There are many students who dislike how long the construction has taken and others that don't seem to mind. Senior, Joseph Fergusen said, "It's aggravating that it is taking too long." Another student, sophomore Melissa Zirnite said, "The designs look really good so far." So far, as you can see, there are many mixed feelings about the changes being made at our school.