The 'kick-off' for soccer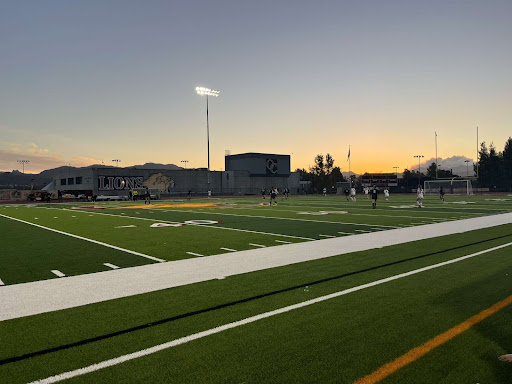 The girl's soccer team season finally started with the winter season. We are all thrilled to see how far the girls have come. Mr. Oren Robles is our new girl's soccer coach. Robles is very committed and just wants the girls to understand the new system of the play he introduced to the team. He is very confident in her team and knows the team will play well.
They had their first game on November 30 versus Oxnard High School. Robles stated, "Oxnard took advantage of some organizational problems in the first half but we fixed them and we were able to defend well and create chances. Trinity Docter had an absolute beauty of a goal from a free kick." The girls sadly lost to Oxnard 2-1, but no need to get sad, there should be more wins coming in the future of the girl's soccer team. Robles has set many goals for her team and is very thrilled to see the girl's upcoming games.
The team has been working very hard and have many more games to come. Their next game will be on Wednesday, December 14, against Granada Hills Charter High School. This game will be a home game. We are all thrilled to see the girl's soccer team progress over time and excited to see all the victories the girls will bring us.