Mighty start on the court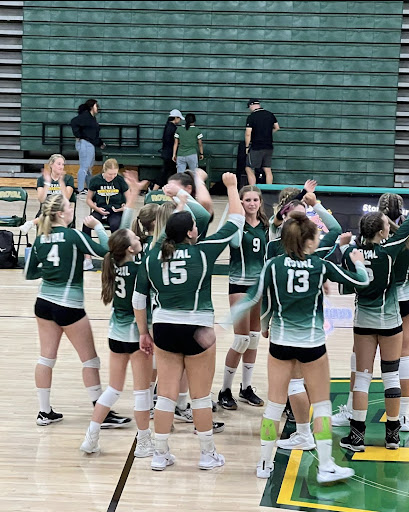 The Highlander girl's varsity volleyball team is off to a winning start.  They won their first nine matches this season.  Head coach Kristine Connolly said, "They love volleyball and they want to play hard."  She also added, "The players are passionate and love to be in the gym and in the court." The players bring a lot of effort, energy, and hustle.  Many of the players found inspiration by watching the Royal boys' volleyball team capture a CIF crown in the spring. 
The only senior on the team, Beatrice Gamboa, was named MVP of the Camarillo tournament last weekend.  The girls are all competitive and they want to win!  It's still early in the season, but we can't wait to see what this team has in store for us!