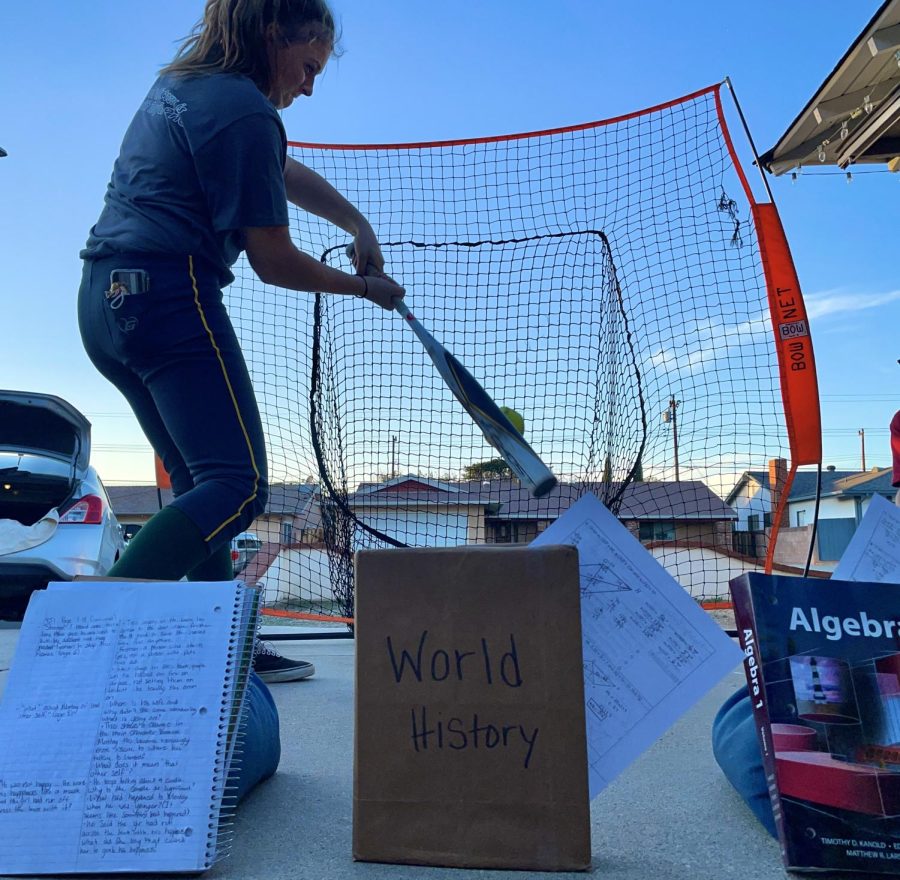 Madelyn Busby
Student athletes throughout the years have to go through many struggles. They can struggle with things like stress and anxiety. Many of these struggles for student athletes can be caused by the time management of school work and being able to go out and perform their best. 
Sometimes having to choose between the two can be difficult but as all coaches always tell their teams that school comes before sports. Many student athletes spend most nights staying up late to make sure their school work is completed and it is completed well. "Sometimes if I had to I would wake up extra early before school and get it done," senior Rylee Dugar said.
 Student athletes don't have much extra relaxing time because most of them are either doing homework or putting in the extra work to get to a high level and even try to make it as a college athlete. Some student athletes go above and beyond and take all IB and even a lot of AP classes. As the classes get harder, so does the work and the longer it takes for students to get them done.
 After coming home after a long day most people would love to sit down and relax, but not for student athletes. When they get home it's homework time and getting everything ready for the next day. "It does cause stress which does affect my performance on the field but I work through it during school and after practice," said senior Camila Dalmau. 
Being able to play a sport and stay ahead on all the tasks that are thrown your way because of school gives student athletes a head on being able to stay on top. One main reason student athletes find themselves behind is because of procrastination. Although no student athlete wants to procrastinate and get behind, not many of them have much time to stay on top of all tasks at hand.