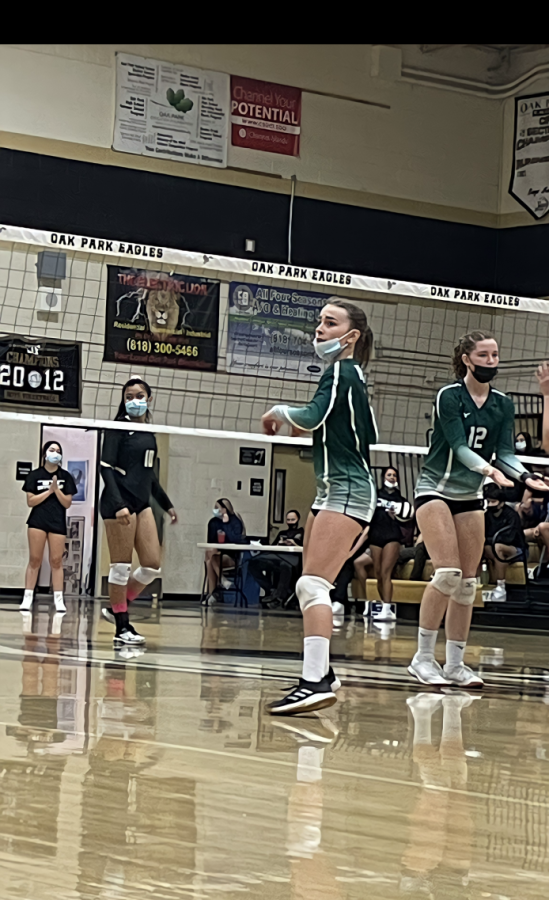 Madelyn Busby
Many student athletes can and will struggle with mental health in their daily life. According to the National Collegiate Athletic Association (NCAA), about 30% of student-athletes struggle with mental health, and only about 10% seek help. As student-athletes go through struggles with mental health, they might find that the way they perform on the court or field can get poor. Even the way they are in the classroom is affected. Student-athletes who struggle with any mental health disorders tend to seem more tired in the classrooms than students who aren't athletes. 
When these student-athletes begin to show struggle on the court or field, their body language can get the best of them. "Those who have played longer usually bounce back or stay calm more effectively than those who have less experience," said Frosh/Soph girls volleyball coach Vanessa Foster. If they have experience balancing being a student-athlete and having mental health issues, they will likely get through their challenges better than those who have less experience. 
There is also still a possibility that student-athletes who struggle with mental health may have a difficult time when trying to get everything done for the day. Student-athletes work ethics can be affected by mental health. Work ethic plays a large role when you are participating in school and sports. If you don't have the right work ethic for sports, no coach will ever want you on their team. 
"I worked hard for myself but worked harder for my team's success," said Vanessa. When you are a student-athlete, you must strive for the best work ethic, because your work ethic shows dedication, and you will grow stronger mentally and physically.
 As of last year, Covid-19  was hard for most athletes because they had to completely stop everything they have known for most of their lives. 
"Not being able to go out and play was rough," said Josh Busby, 2021 RHS grad and current freshman at Cal Lutheran University. It is hard to cope with being off the field, because most of these athletes have had to let go of their whole life, leaving them to find a way to get their minds off of the stress that life brings.