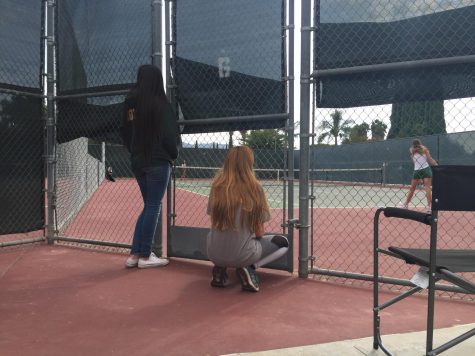 Athletics are returning to a previously used program designed to encourage support among all sports teams. The returning program, "Sports Sisters," is meant to rekindle connections between different athletic activities.
The idea is that each sports team will "adopt" another team or group will attend their games, matches or meets when possible. Athletic Director, Andy Andreolli said, "The purpose of this is to build more support and camaraderie among teams."
Different teams will become more familiar with each other, and make sure that the school feels more like a family. For example, in past years, the football team adopted girls' softball, during practices the team would run to softball tryouts and watch. Afterwards, they would run back as part of training. Tennis player and sophomore Sabrina Popick said, "Sports Sisters is a great way for other sports to connect with each other. I think it will give teams confidence that they have friends supporting them." Traditionally, an in-season-sport would adopt an out-of-season sport, so schedules wouldn't clash with each other and to avoid as much difficulty as possible.
This program also promotes the less popular sports. Watching other people play could spark an interest in the sport, encouraging students to try new things they may enjoy. The overall purpose of this idea is to better connect the athletic department as a whole, while making Royal feel like a close family.