Beach Ballin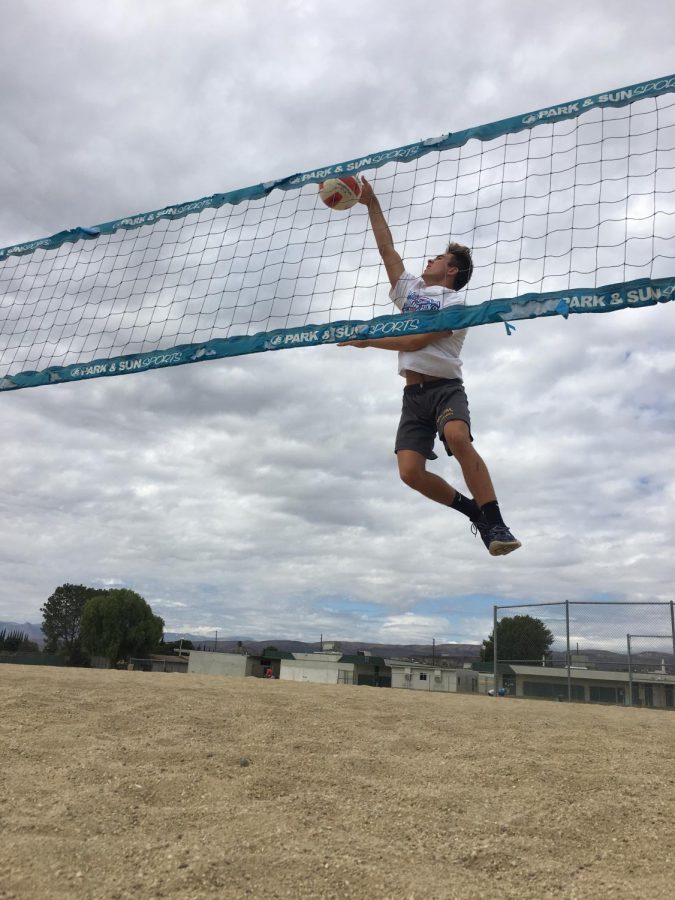 Matthew A, Sports Editor
October 30, 2018
With one tournament left until the playoffs, boys beach volleyball needs to get their heads in the game. So far this season, the varsity team has won twice, while JV has emphasized on teaching the underclassmen how to play with the help of the amazing coaches.
Dean B. also known as Papa Bear, and 2018 Royal Volleyball Alumni, Shae T., also known as Uncle Bear. Boys Beach volleyball has the highest turn out in the program's history with two varsity teams and one JV team.
A large majority of players this year are freshmen, such as Owen B. who said, "This is my first time playing beach volleyball and I felt super nervous being an underclassmen, but the coaches and players make all of us feel super welcome."
Senior, Max S. stated, "I wasn't sure that we were going to have enough players to make a full JV and Varsity team this year, but this new group of freshmen are all extremely enthusiastic and fun to be around, on and off of the court."
Coach Borth has been switching up teams trying to find the perfect combo to lead the teams to victory, hopefully the new matchups will bring glory for the Royal Highlanders.