We don't need any "Phelp"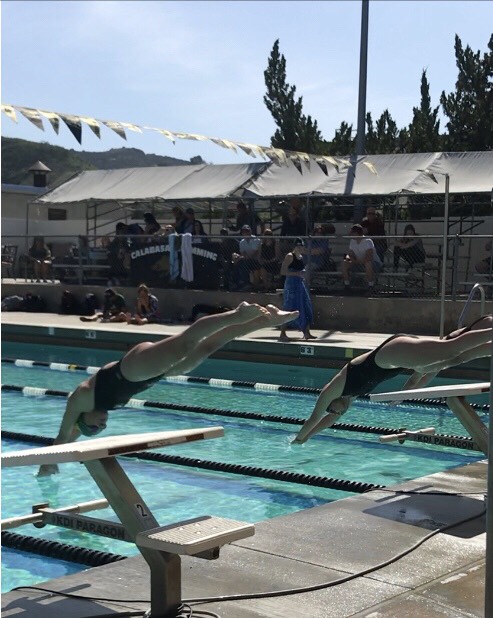 Brooke P., Campus Life Editor
May 14, 2018
As the swim season winds down, swimmers prepare themselves for the end of season and the last few meets. Varsity has done extremely well at every swim meet so far. Many swimmers are excited to make their times even better so that Royal can do well at League.
As summer draws closer, the pool is a great way for athletes to both workout and cool off. Freshman JV player I. Leal said, "Swim is fun and a great way to stay in shape, but it's very tiring." All three coaches push swimmers to do their absolute best, even if it means making times better by one second. Lots of people on the swim team enjoy the swim meets as a way to connect with their team and have fun. Swim meets also teach swimmers how to be independent and reliable so that their team can depend on them to do their very best.  "It's a lot of hard work, the 100 free is my favorite event," said Junior, Varsity swimmer J. Gonzales.
Swim meets can be very long, but swimmers always find fun in cheering their team on and helping around. "I did the 500m once and now I can't get out of it, but I like it," said sophomore varsity player E. Gillen. In a recent meet against Calabasas, all four boys and girls teams won. JV girls won 80-59 and JV boys won 103-43. Varsity Girls won 127-37 and varsity boys won 109-59.  Royal recently held a Swim Invite and 13 different schools attended. JV boys got 1st, JV girls got 2nd. Both varsity boys and girls got 3rd place. The Royal Invitational was a huge success overall. In conclusion, Royal has, and will continue to have an amazing swim team.