Honoring those who served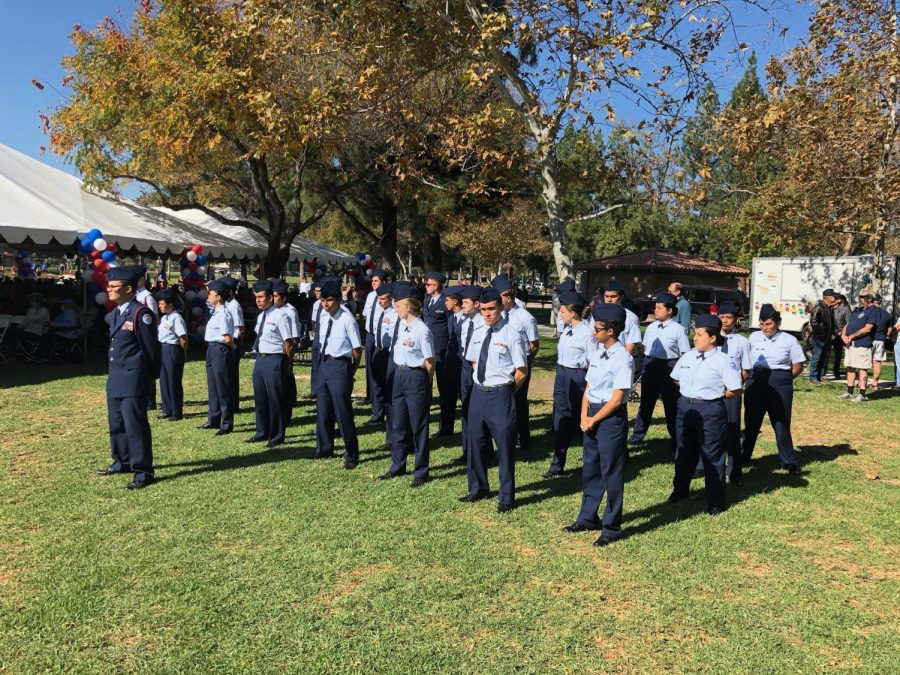 Sam Aguilar, Editor in Chief
January 14, 2020
On November 11, we honored those men and women who so bravely fought for this country. Around 25 cadets from AFJROTC helped out with an amazing ceremony at Lemon Park.
During this event cadets helped with many things such as directing parking, passing out pamphlets, and helping set up. The veterans had such a good time and everyone enjoyed being able to show endless love for our veterans. It was a good event for our community to be able to come together and thank those who put their lives on the line for us. Speaking to veterans and being able to hear their individual stories is interesting because every one of them have different stories and backgrounds. Not one veteran had the exact same experience and everyone had a different opinion on what they went through.
Towards the end of the ceremony, the veterans and volunteers were fed an amazing barbecue. Everyone was able to enjoy each other's company while cadets were able to talk to veterans and hear their stories.