DTASC competition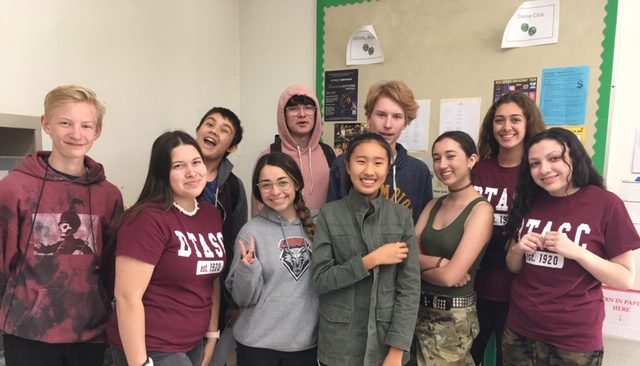 Ashtyn Parkinson, Sports Editor
January 14, 2020
This year the Drama department has continued a very recent trend among other California school Drama departments.
With only one previous year under its belt, the Drama department competed in DTASC Competition, the Drama Teachers Association of Southern California Competition. The event took place at Calabasas High School, where 17 other schools attended and competed in various categories. Students participated in numerous categories including Audition Monologues and Large Group Musicals. One event in particular, the Large Group Musical, brought back last year's spring musical: Little Shop of Horrors. Not all students in the musical last spring could be present at the event. Students contributed many skills to the eight minute nutshell performance including Holden Aguirre, Grace Fausett, Isabelle Fernandez, Jordan Hayes, Sophia Hernandez, Eliza King, Rikka Tignac, and Angel Saucedo as actors with Katie Wagner as the show's assistant director. With no props, set pieces or costumes, students performed their spring musical in eight minutes, relying on their skills as actors and performers.
Junior Grace Fausett said, "Even though it was only our second year going to DTASC, we learned a lot and definitely improved from last year's competition. Hopefully next year will be even better."
Rehearsals for the competition started a few weeks ago, so the group was prepared to take on other schools in the intense competition. Junior Max Jeffords said, "There's no better place to learn what we learned as fast as we learned it!" With new talent and experienced students, this year's group of students will definitely be one to remember!