Absolutely Amazing Administrators: The 3 A's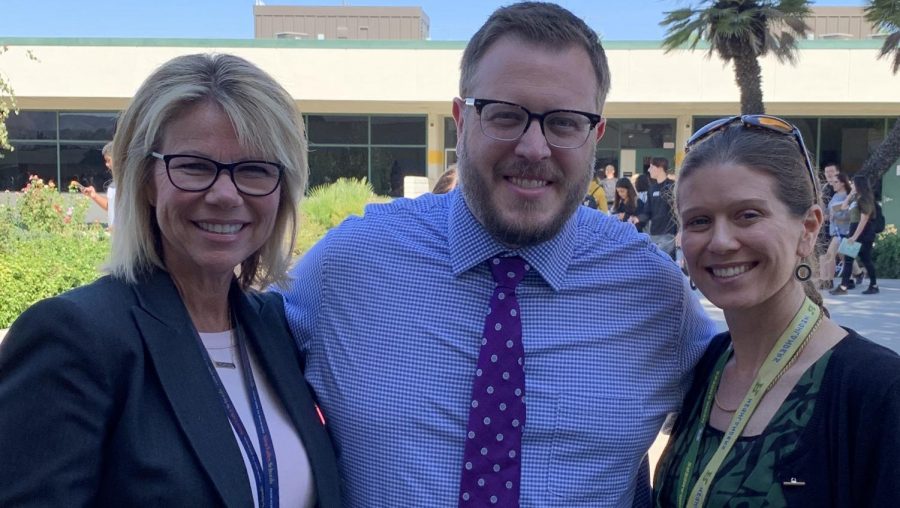 Yessenia Arechiga, Campus Life Editor
November 5, 2019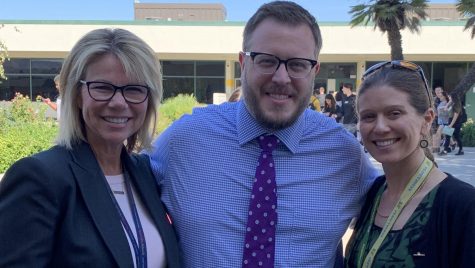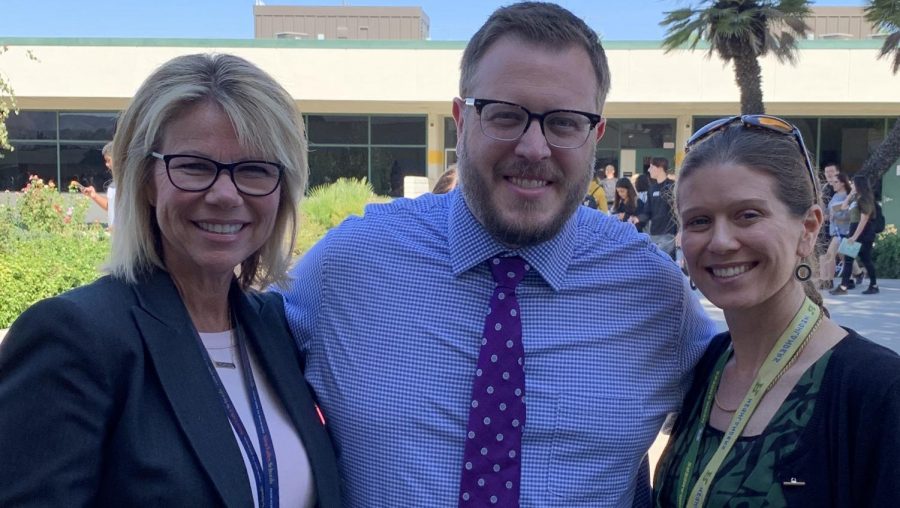 Let's talk about the new administrators that have really impacted the campus life here at Royal High School. Former teacher and current student Activities Director, Mrs. Broberg (left). Broberg loves working at Royal ever since she started because she feels that "there is just a sense of family at Royal." Both of her kids had attended Royal and when her son died, the students at Royal formed an organization and raised 115,000 dollars to build a home of Habitat for Humanity in honor of her son's memory, and because of this, Royal is a very special place to her. She loves working with students even though it isn't one on one, and she feels that she has influence over more students, more than when she was a teacher. Overall, Mrs. Broberg can't wait to "give [students] the opportunity to be their best selves."
Now let's talk about the familiar new face in the administration office, Mr. Dobson (center). He was the former Activities Director here on school campus and he moved up to Assistant Principal for Curriculum & Instruction. Dobson said that working at Royal makes him "really feel at home" and that Royal family is real. Dobson really enjoys working in his current job because he can "directly impact the educational experience of students." He also thinks "that Royal is at a place of tremendous growth… and [that] we are at this prime position to do and be even more." Mr. Dobson has had a big impact of the growth on campus and he has shown that he can handle the heat over the past three years. Aside from being a great face here at Royal, Mr. Dobson has a very true and sincere part to him. When asked who his favorite superhero was, Dobson said, "My favorite superhero is my wife… and as a mom and as a person and as an educator, she is my superhero and my role model!"
Last, but definitely not least, let's talk about our current Assistant Principal for Student Services, Mrs. Mayea (right). Mayea formerly worked at the district office and this is her very first year working at Royal High School. Mayea loves working at Royal because she thinks there is "good comradery" and she is "always impressed by them." As an alumni of Simi Valley High School, Mayea saw the opportunity of working at Royal and she took her chance because she wanted to be back in contact with the students. Mayea is involved with Mrs. Sciarillo in the peer tutoring program and she is proud to have "about 15 students working in the program with students with disabilities." She is truly "amazed at the altruism of students and the interest of students helping others." Overall, Mrs. Mayea just wants to "do really good work and to service as many students as possible [and to have] more experience and connectedness to students to be of good service and leader at Royal."
All the administrators show a very promising future for the students and future of Royal High School! It would be great to say hello if you see them!