Quick, timely, budget friendly Halloween ideas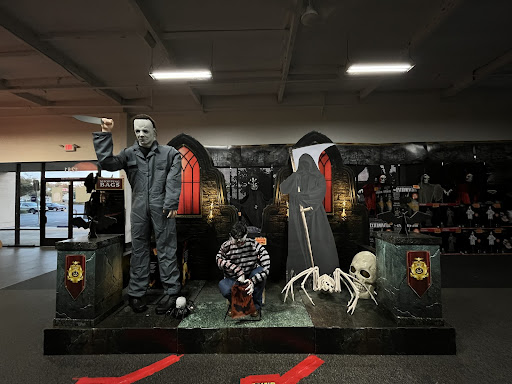 Each year we get introduced to new characters from TV shows, movies, plays, iconic looks, etc, so people start planning their Halloween costumes. Some popular themes for this year include; Stranger Things, Marvel, horror movies, music artists, video games, and characters from Nope. Some of the top costume ideas include searched include; Witches, Spider-Man, Dinosaurs, Stranger Things, Fairy, Pirate, Rabbit, Cheerleader, Cowboy, Harley Quinn, Clown, Vampire, 1980s, Hocus Pocus, Pumpkin, Chucky, Doll, Angel, Batman. "I think that Michael Myers is something that will be popular this year because of the release of the new film, as well as the horror movies that came out this year like The Black Phone, Smile, etc." said junior Oscar Catalan. 
If you're on the look for a local option, or inspiration for your costume head to Halloween City, Party City, or Spirit Halloween. These stores have a wide selection, but can be on the pricey side. If you are looking for a cheaper option, Amazon is the way to go. 
If you're looking for an even more budget-friendly costume, you can DIY it yourself! Many people on TikTok and corresponding social media platforms have been uploading Halloween looks that can be taken from clothes from your closet.  Some easy Halloween costumes are: "George'" From IT, "Where's Waldo","Bunny", "Things 1&2", "She doesn't even go here","ghost" and a Vampire.