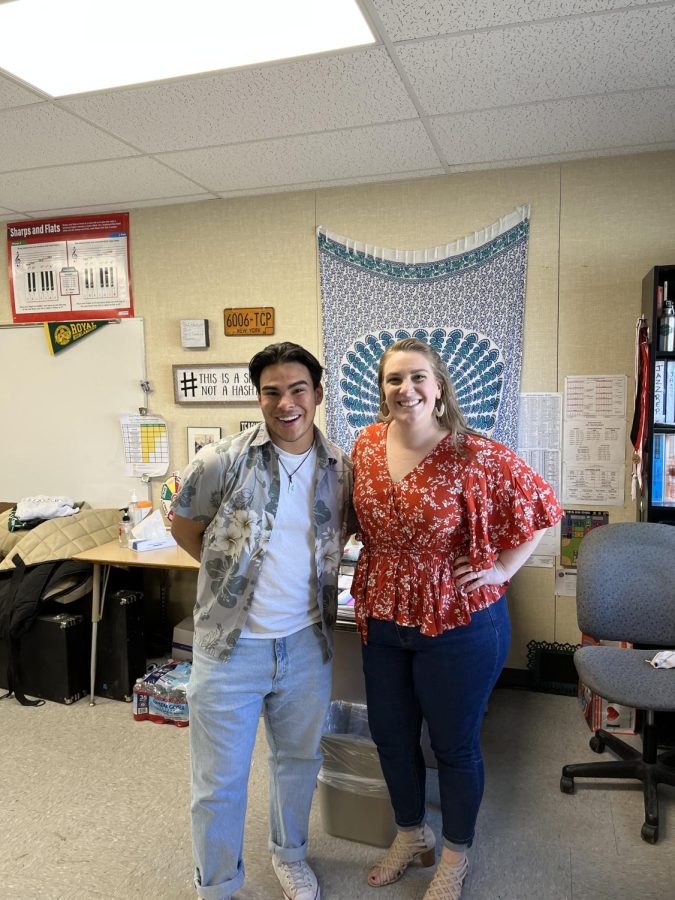 Thomas Bonvehi
For many, Choir is seen as a class where you sing songs and learn music, but that is the tip of the iceberg. When you dig deeper you see not just what happens in Choir, but what they plan, how it works, how it blends and works together as a unit. After all, it does need around 20-30 students for the class to come into full bloom, and all students have to work together.
Choir has taken a turn and is branching out this year. A lot has been going behind the scenes in Choir with the two biggest and recent events being Honor Choir Auditions and a trip to Disneyland to a professional music studio.
"Honor Choir was something I created simply to help students who wanted to improve their singing voice," said Ricky Meza, the man behind Honor Choir Auditions. "It has been something that was on my mind since sophomore year, and it's something I've been pushing for, and it's great to see it finally happen," said Meza.
However, Choir didn't want to stop there and is planning to have a trip to Disneyland in late April.
"It's to give everyone a chance to see what it's like to be a professional music artist, and maybe even give those that want to be a music artist extra motivation to keep going," said Mrs. Uko. "It will be nervous for everyone since there will be professionals, of course, and there will be constructive criticism, but it's meant to be a learning experience for everyone involved. I want my class to learn while still having fun and that is the point of this trip."
Choir is a very complicated subject since it's difficult to see what is happening when you aren't in the class, but it has its perks, but not just that, it benefits you in some way and helps you improve whether it is singing, communicating, or something else.