We Have Spirit, Yes We Do!!!
Grace N., Campus life
October 30, 2018
Hang on for a minute...we're trying to find some more stories you might like.
Every year Royal High School has a week dedicated to dressing up and showing school spirit for the football team during the week before the homecoming game. This year leadership members set up polls on the school websites and even posted those links on their social media pages so that the students could vote for their favorite spirit days that they would want to dress up for.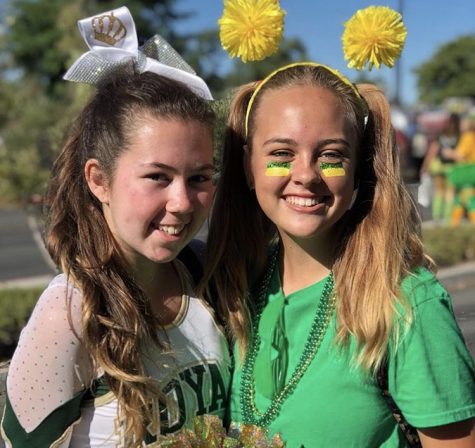 Calliope R. said, "This year's spirit days were so much better, because students actually got to pick the spirit days they wanted, which made everyone want to dress up more." The days chosen this year by the student body were America Day, Meme Day, Hawaiian Day, and Green and Gold day. Each day the students dressed up in their own way according to the theme, seeing who could show the most spirit. The morale was at an all time high, with pictures being taken and rallies being performed, teachers and students were both getting involved. Every class, including the freshmen, went all out, which really encouraged our football team to do their best against Thousand Oaks High School that Friday. One of the members in leadership, Julia C. said "I love how dressing up during spirit week at Royal has become more of a popular thing over the years, it's really made me enjoy being a part of leadership and always gets me excited for homecoming." The next spirit week will be against our rival Simi High School, which will be another opportunity to show Royal pride for our football team.