A whole new world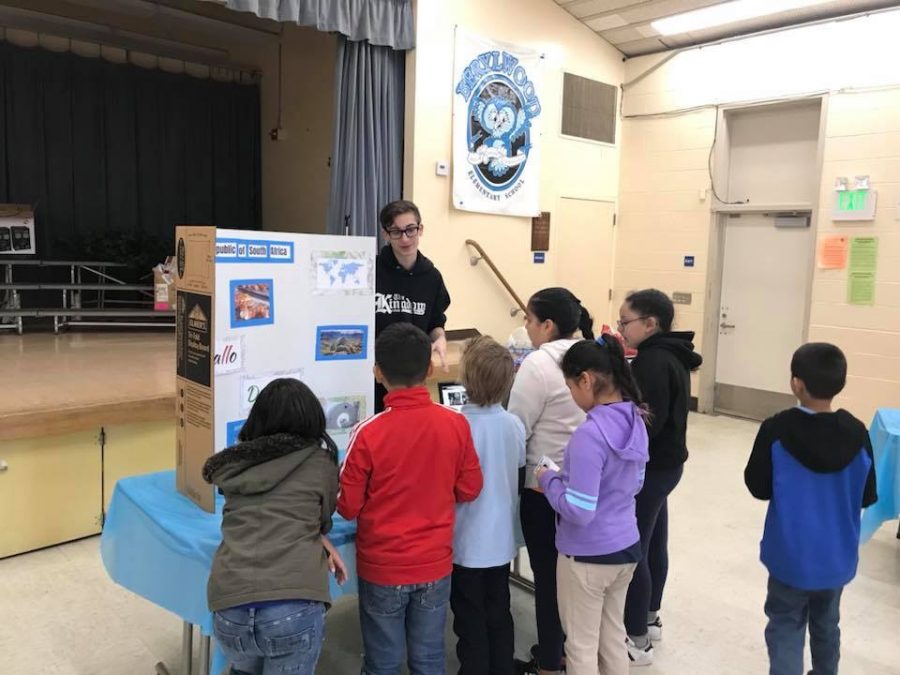 Lauren K., Editor in Chief
May 14, 2018
On March 28, the International Alliance Club, run by E. Mikita and C. Alvarez, hosted its first World Day at Berylwood Elementary School. Several members of the International Alliance Club went to the school to teach 3rd through 6th graders about different countries and cultures. There were five countries represented at the event, including Iran, China, South Africa, India, and the United Kingdom.
Nearly 280 students were allowed into the MPR throughout the day  to look at pictures, listen to music, and hear different facts from each country that was represented. They were also able to play a game called "Where in the World?" where they could try and locate different countries on the map. All of the students were given passports along with a stamp from each country they visited. Once they went to every country, they received a "world traveler" sticker.
Senior and co-founder, E. Mikita said, "It was such a great experience for both me and the kids." Overall, World Day was a wonderful opportunity to teach younger kids about different people and places around the world. The International Alliance Club hopes to make World Day an annual tradition so that they can continue to educate others.